Sahar Paz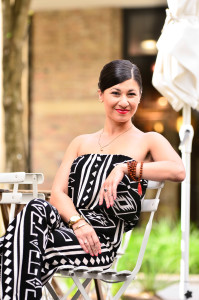 Sahar Pazirandeh (www.saharpaz.com) is a keynote speaker, author of "Find Your Voice" and passionate about starting critical conversations that impact the emotional health of individuals, schools, and society.
She guides her audiences to understand the relationship between their thoughts and emotions, freeing them –  and their voice  – from destructive coping patterns.
Her passion for this work came from her personal journey, surviving war, sexual abuse, suicide attempts, and professional burnout.
Her first book, Find Your Voice, The Life You Crave is a Conversation Away is a critically acclaimed memoir and reflection guide based on her journey and the tools that ultimately saved her life.
As a compelling speaker, Sahar's thought-provoking keynotes have been presented at respected conferences such as Emerging Women Live and University of Denver Women's Conference. Her clients range from high schools dealing with bullying and suicide, to Fortune 500 companies like Facebook and socially-conscious organizations like Whole Foods.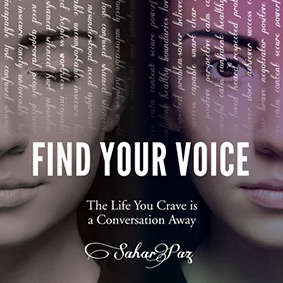 A FEW OF OUR OTHER AUTHORS…