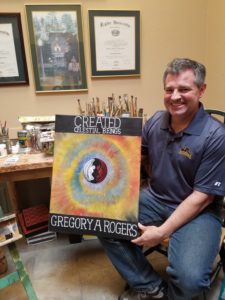 It's been a busy, chaotic summer. Here at BBL and across the globe! Hurricanes, fires, an amazing total eclipse (we went to Nashville to see it!).  As well as new authors and exciting manuscripts that our editors have had a blast working on. Congratulations to our authors who have patiently gone through the editing phase of their books and are now ready to start final proofing and – one of the most exciting parts for me – the beginning of cover design and production while we work on the Author Brand. Here's what is coming in Spring 2018:
"Matt Monroe and the Secret Society of Odontology", by Ed Torba. A middle grade 'Harry Potter-ish' fantasy series. Pre-Launch February 2018.
"In Business, It's Personal: How to Get the Job and Get Ahead", by Christy Noel & Mike Noel. A unique collection of real-life business advice from the father-daughter business duo and a handful of other successful professionals. Dubbed "The Little Red Book of Business" by early reviewers for its simple, direct, and practical wisdom. May/June 2018.
"Created: Celestial Beings", by Gregory A. Rogers. First book in the "Created" series. Debut of an amazing new talent who has studied the biblical account of Creation alongside the science of evolution and developed a totally new – and surprising – viewpoint. Greg weaves this heavenly account of the 'time before in-the-beginning' told by an Angel who was there. Pre-Launch April/May 2018.
"A Hero in Time", by Dr. Peter J Rappa. This second book from our award-winning Dallas physician is a novel that incorporates Dr. Rappa's life and healing philosophies into a page-turning drama/romance. Available October 1 2017. www.peterrappa.com